Signed Hardcovers
Note: Continental US orders only. Please allow a few weeks for delivery. I have to order an author copy from Amazon, receive it, sign it, draw a little picture in there and then send it out to you, and a lot of that depends on people who aren't me. If you want a specific message in there, let me know. I'll send you a USPS tracking code when I ship it.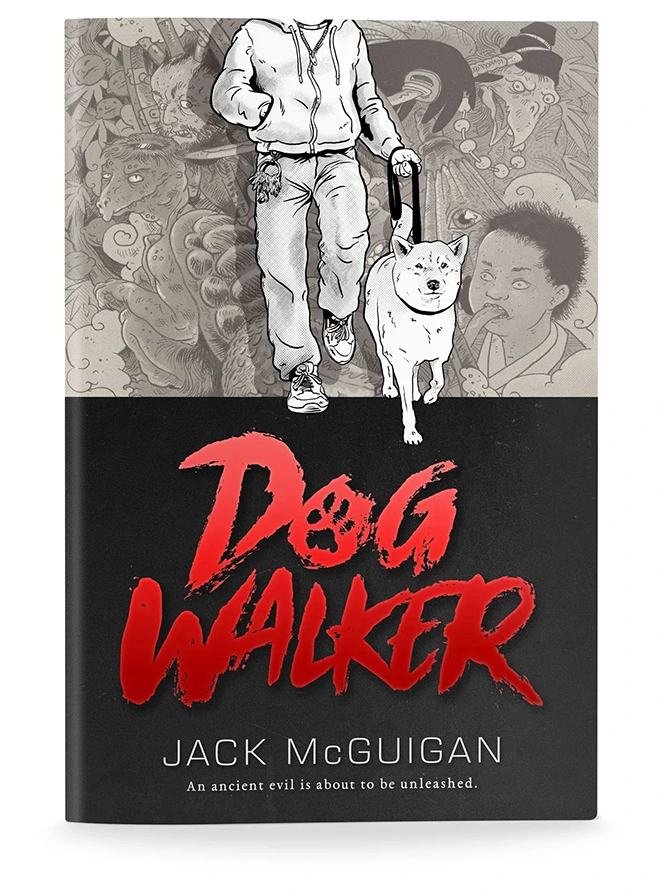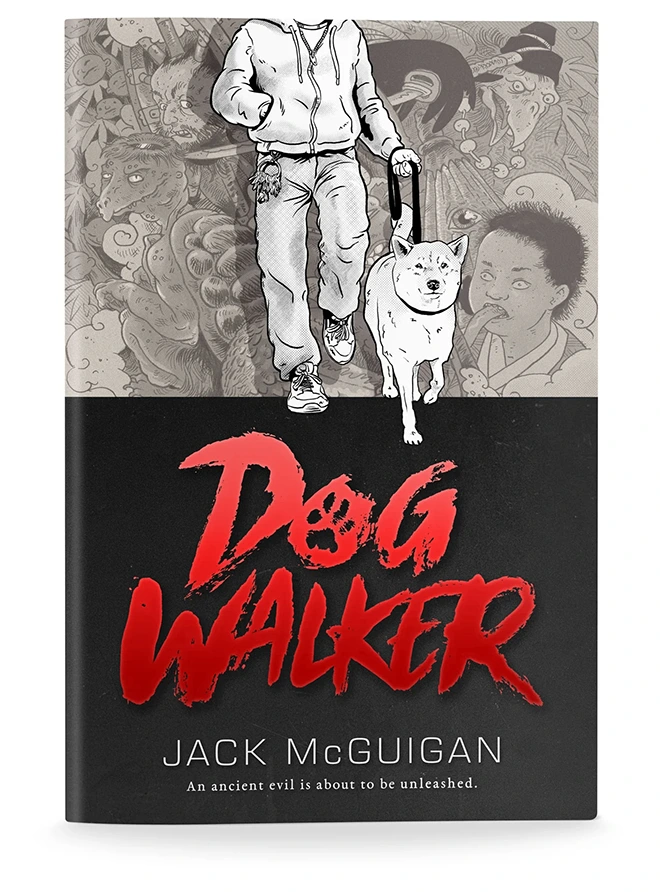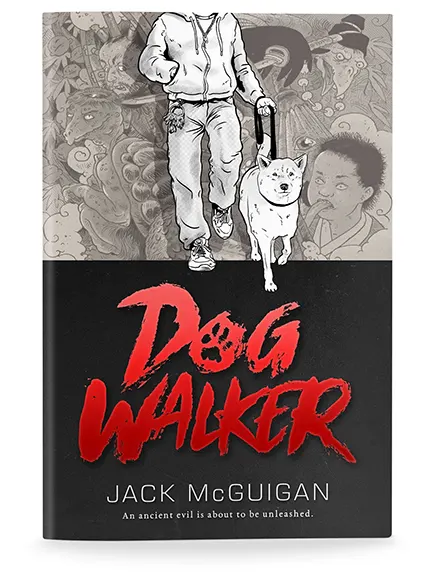 Dog Walker
"A BOY AND HIS DEMON"
Ben Carter, pet care specialist, is hired to walk a Shiba Inu named Toby. Unbeknownst to Ben, Toby is no ordinary dog but an "inugami" - an immortal demon born in feudal Japan and bred for only one purpose...murder.
$20
plus $3.99 shipping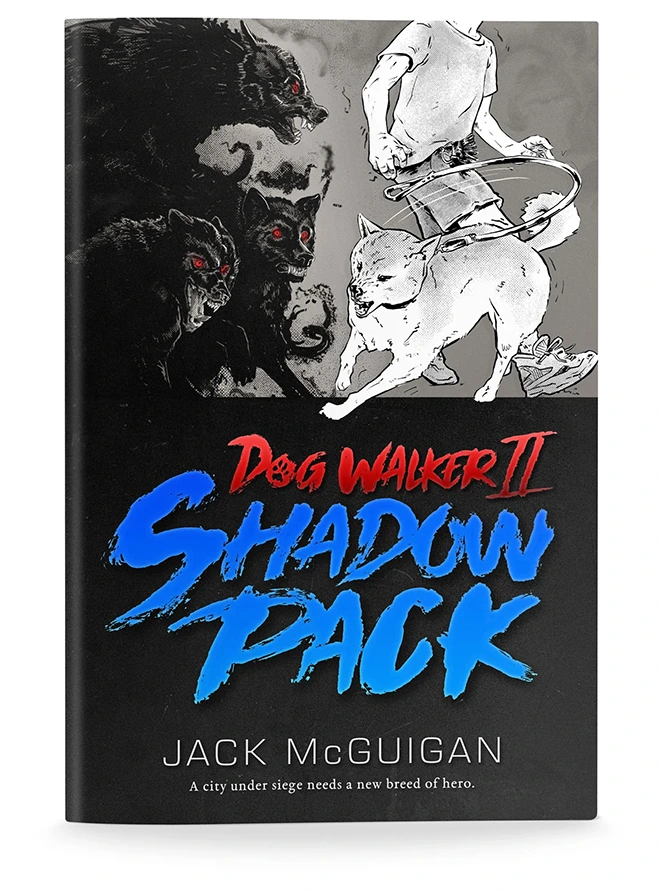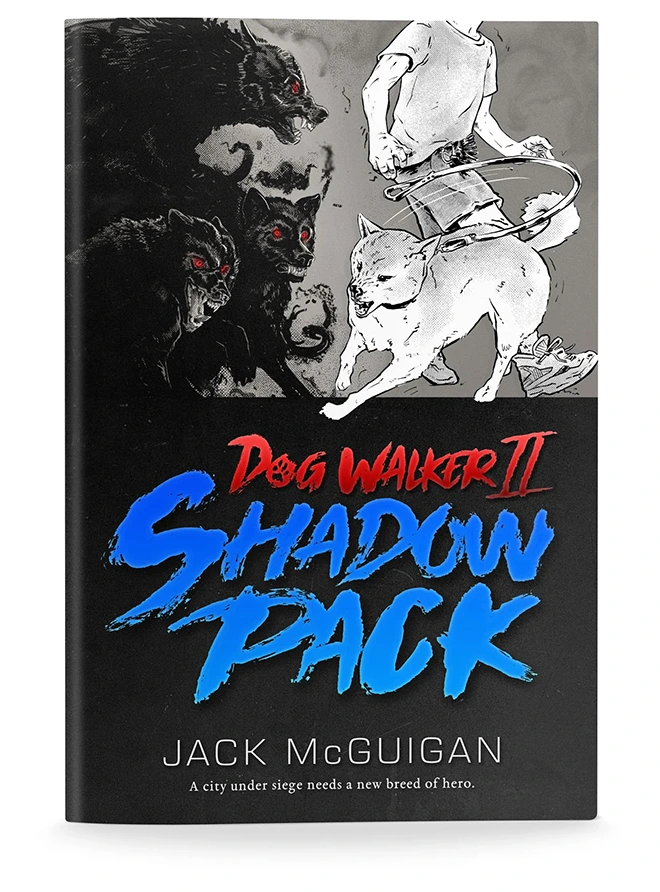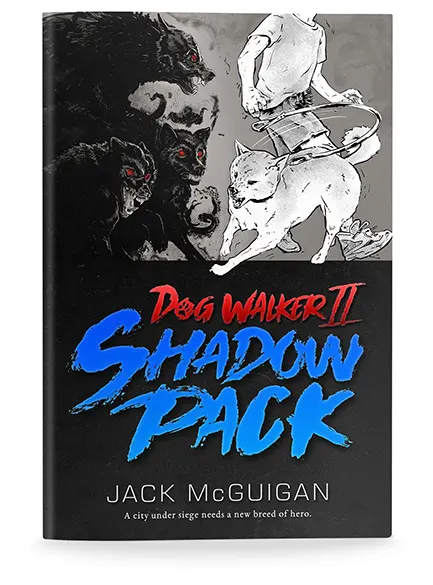 Dog Walker II

Shadow Pack
"THE GIRL WITH SPIDER HAIR"
Since we last saw him, Ben has been pulling double duty – dog walker by day, demon slayer by night. Toby assists in the latter, growing more violent with each kill. Dogs can be domesticated, but an inugami's murderous instincts are not easily suppressed.
$25
plus $3.99 shipping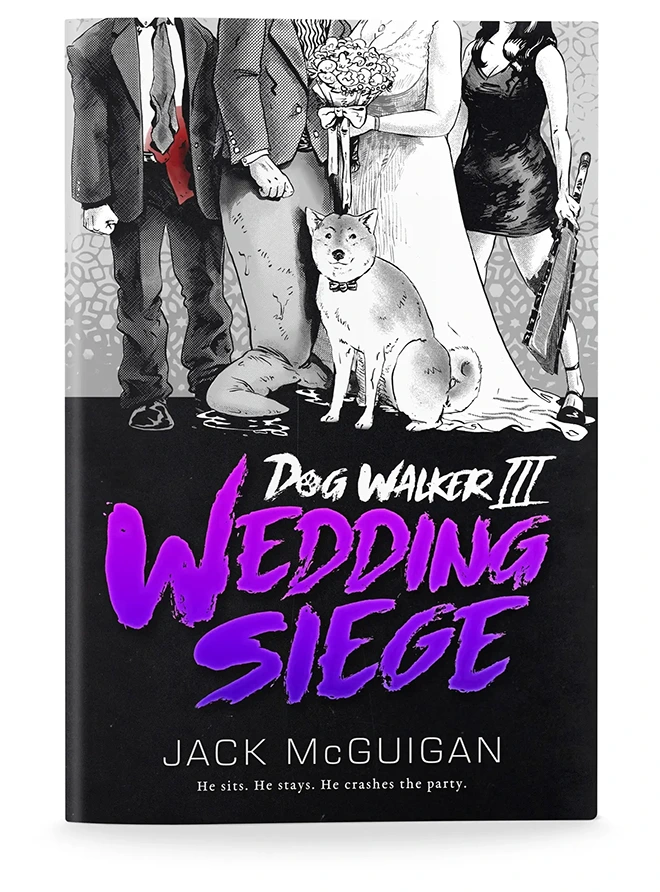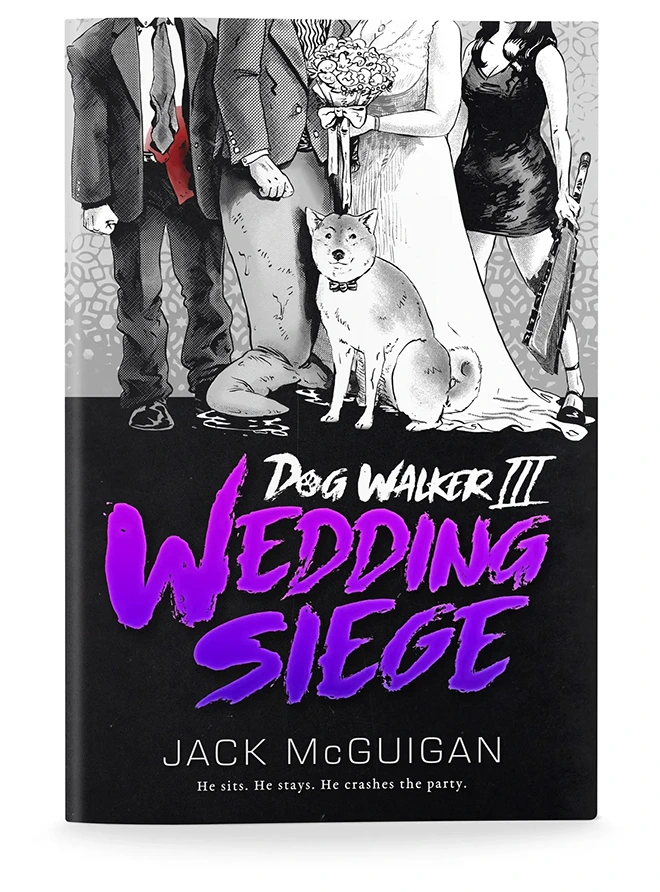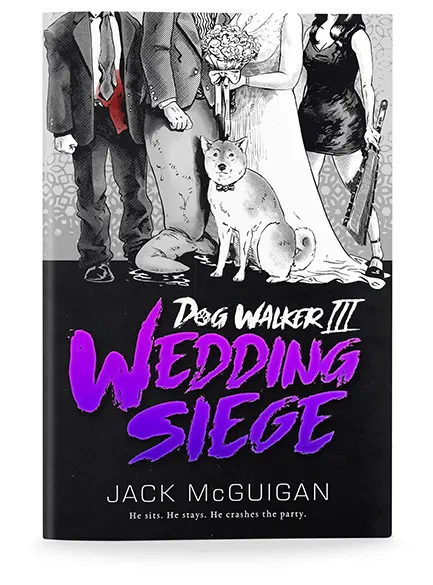 Dog Walker III

Wedding Siege
"BULLETS & BLOWHOLES"
Dog walker Ben Carter is shocked to discover that his mom's fiancé Alvar is an "encantado" – a shapeshifting dolphin that seduces human women and preys on their flesh. He races to Minnesota to stop their wedding, leaving demon dog Toby back in Chicago.
$25
plus $3.99 shipping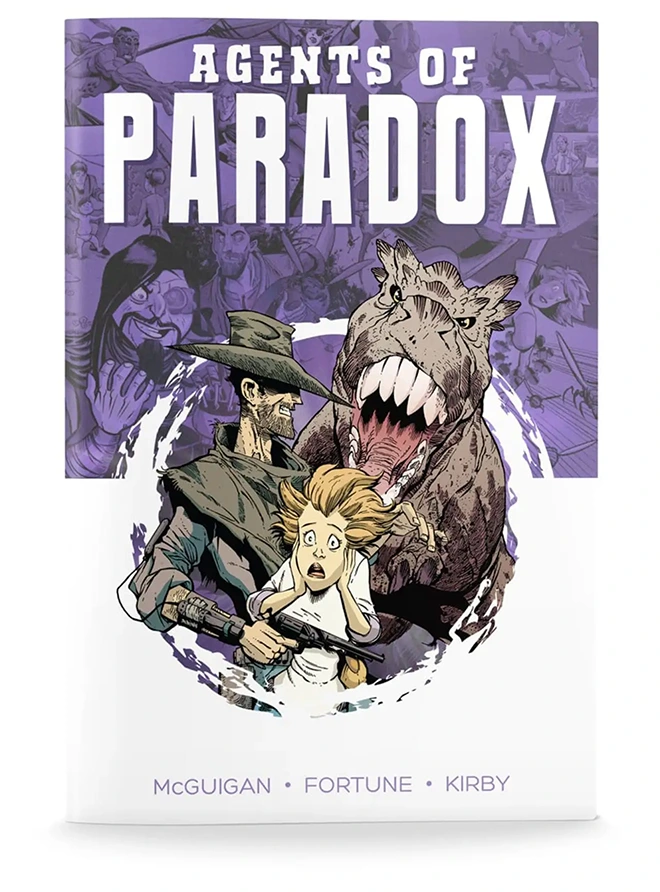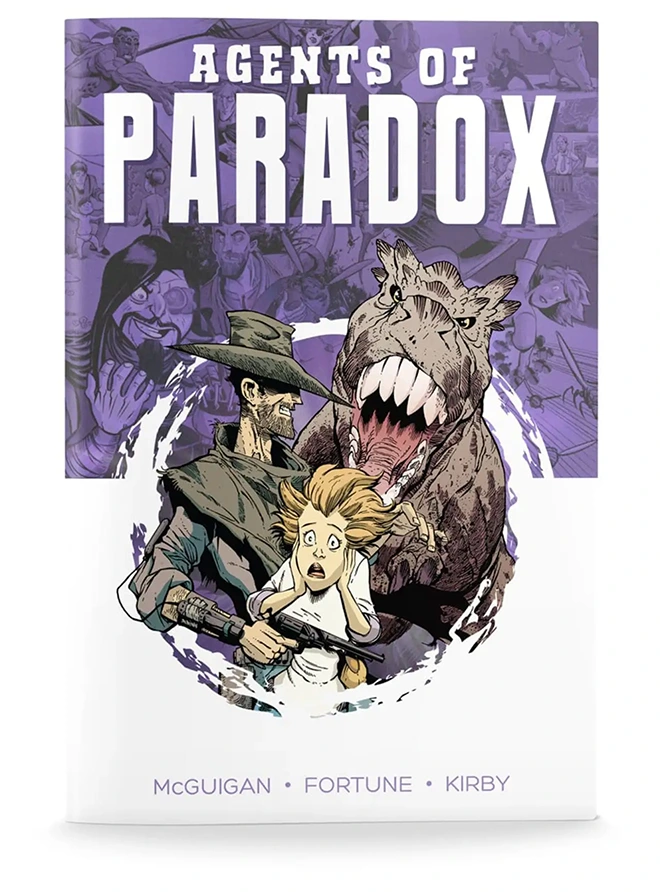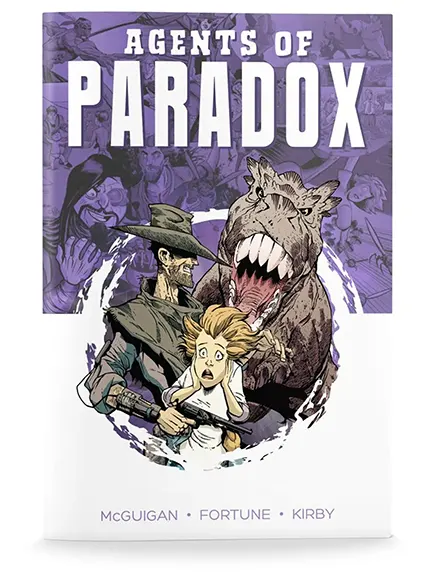 Agents of Paradox
Note: This one's a paperback! The hardcover would be like fifty bucks. Nobody wants that. It will be signed only by the writer, not the artist or colorist. They live far away.
"TIME BREAKS!"
Samuel Dillon and Katie Baker are Agents of Paradox! They travel through time and space, closing wormholes to preserve the timestream.
$20
plus $3.99 shipping